No Child Disabled by Leprosy! World Leprosy Day 2018 and the BEST Framework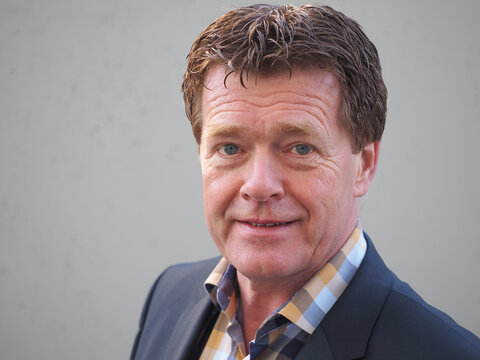 Leprosy, a centuries-old disease, is a Neglected Tropical Diseases (NTD). Like most NTDs, which impact upon the world's poorest one billion people, it has a profound impact on children. World Health Organisation statistics reveal that 18,230 new child leprosy cases were detected in 2016 alone—that is approximately 50 children each day or one child every half-hour. The average age of these children is only ten, and sometimes they are left with harrowing disabilities that directly impact their access to services, continuation of education and ability to integrate socially.
ILEP is working on its Triple Zero approach (Zero Transmission, Zero Disabilities and Zero Discrimination) with its member organisations and in broader partnership with national leprosy programs, organisations of persons affected, foundations and researchers to tackle this problem. Using the context of the BEST framework, in this blog we explore the way we are preventing the contraction of childhood leprosy and bringing down its impact. We welcome further collaboration and knowledge sharing with the NNN community.
BEHAVIOUR: Behaviour is a key factor to address in order to break the transmission of leprosy and prevent its impact on children. In endemic regions, societal and personal behaviours play a large role in the prompt or delayed diagnosis of leprosy. Many people in endemic regions are unaware of the preliminary symptoms of leprosy, therefore leading to individuals seeking help when disability sets in. For children, this could completely alter the course of their future. Fear of stigma also is known to contribute to delayed consultation and diagnosis. This incognizance and stigma call for action from the NTD community to increase education and awareness to promote health-seeking behaviour in these regions.
ENVIRONMENT: Achieving Zero Transmission of leprosy requires addressing environmental factors such as poverty and inequality. Environment adaptations such as disability aids, appliances and environmental supports are also an aspect of Zero Disabilities, and the social, legal and policy environments are specific focus points of Zero Discrimination.
SOCIAL: Social inclusion is also an important aspect for tackling leprosy in adults and children. Again, like many NTDs, leprosy is plagued with debilitating social stigma and discrimination. In fact, many families fear leprosy diagnosis so much that they often ignore symptoms to prevent social exclusion. Unfortunately, in many child cases, this leads to late diagnosis, disability and often abandonment by their families.
Social exclusion also is a barrier to education and marriage prospects for many who have been cured of leprosy infection. This leads to children being unable to pursue their education and dreams, instead being forced to face a long life of adversity. ILEP is committed to achieving Zero Discrimination through working at international, national and community levels to improve social integration and stigma reduction— abolishing discriminatory laws and practices would enable more people to seek treatment and stop children from being unable to chase their goals.
TREATMENT: Treatment & care are critical to achieving Zero Disabilities in children with leprosy. Most children contract leprosy as a result of household contacts, therefore prophylactic treatments are being used to help prevent development in at-risk populations.
Leprosy post-exposure prophylaxis (LPEP) treatments have been found to prevent development of leprosy in over 50% of exposed social contacts, including children. This surveillance system also promotes the follow-up of individuals who are at-risk, and promotes awareness of early signs and diagnosis should leprosy develop. One promising technique currently being developed by several partners is a leprosy vaccine, which has recently entered a Phase I clinical trial in the USA. When available for field use it could make a very powerful combination with contact management and chemoprophylaxis.
Early treatment and care is key to preventing leprosy-related disabilities in girls and boys. And if caught early enough, impairments can be reversible through reconstructive surgery and/or physiotherapy.
While significant progress has been made to control the prevalence of leprosy globally, additional work is still needed to go the last mile. It is unacceptable that a child's future can be jeopardised by infection of a preventable and curable disease. World Leprosy Day is an important day for raising public awareness but it is important to remember that the collective efforts of the leprosy and wider NTD community continue year-round to tackle the Behavioural, Environmental, Social and Treatment aspects of leprosy. It is this approach that will finally put an end to this debilitating disease.