An Interview with Dr. Wendy Harrison, the Executive Director of the Schistosomiasis Control Initiative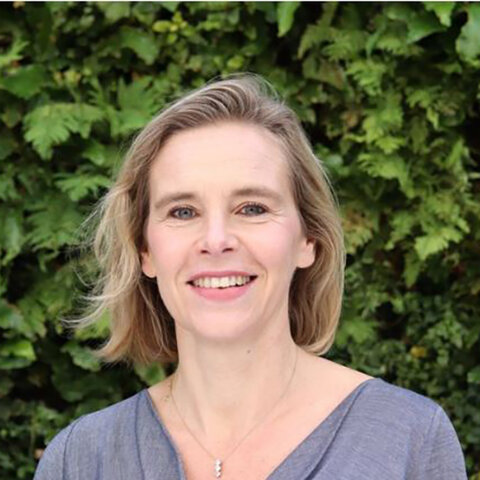 Q - NNN focuses on implementation NGOs, what is the connection to the research community?
WH: There are strong links between the NNN and the research community and we have many academic institutions that due to their not—for-profit status are members of the NNN. As many of NNNs members directly support Ministries of Health we are uniquely placed to identifying operational challenges and identify research questions. The aim is that we are able to create a virtuous circle in which operational issues are identified, research is conducted to identify solutions, best practice identified from this research is then used to optimise implementation programmes. Strengthening links between NNN and the Coalition for Operational Research for NTDs (COR-NTD) is helping to create this virtuous circle.
Q – Last year's NNN annual meeting was held in Ethiopia, what was the key take-home messages that the research community should take on board?
WH: A key topic at the NNN was the need for multi-sectoral cross-disciplinary approaches to ensure sustainable effective programmes.
Discussions highlighted that we must look beyond the NTD community to understand how we can better link with other sectors and what conditions need to be in place to for this to be possible.
Whilst it is easy to say we need more multi-sectoral collaboration, getting it to work is understandably very complex.
We mustn't reinvent the wheel to do this, we can follow the approach of other sectors who have successfully achieved strong partnerships. A case in point is behaviour change, which is central for elimination efforts. The HIV community has led incredibly successful behaviour change campaigns, what are the lessons we apply to NTDs?
Q - How can research collaborations like the London Centre for NTD Research support this NNN message?
WH: LCNTDR members are at forefront of cross-disciplinary collaborations in terms of WASH, veterinary and public health, and vector control. We need to continue to encourage new areas of collaboration, by generating and disseminating best practice, and by ensuring that the research being done is relevant to what is happening in the field.
Q - Does the research reach the organisations working in the field?
WH: I think more needs to be done to operationalise research findings by bringing together researchers and practitioners. The research community must remain vigilant to the need to ensure that it's sharing its findings in a way that practitioners are able to access and implement them.
Behaviour change shouldn't just be limited to the beneficiary communities. Academia, UN agencies, the implementation groups, the funding agencies all need to change their behaviours to work in a more inter-sectoral way. Behaviour change needs to be applied at all levels of the NTD community.
Q - The communiqué from the 2018 NNN focused on health system strengthening, improving inclusion and reducing inequality. Is this relevant to the NTD research community?
WH: There is a huge amount of work going on around health system strengthening at LCNTDR and other agencies and institutions. In 2018, the Health Systems Research Conference in Liverpool highlighted that sustainability, inequality, access and inclusion are now mainstream research activities, rather than just side issues.
From my experience, there is an increasing attention on implementation focused research that is about engaging directly with NTD programmes and assessing them holistically. Not only in terms of whether the programmes are reaching their epidemiological targets, but also looking at more operational issues such as; how to support more effective management and leadership in these programmes? What are the most effective mechanisms for mobilising communities? How do you over-come misinformation?
These are legitimate research questions and funders and the wider NTD community are turning to the research community to use rigorous scientific methods to answer these operational questions. The evidence base generated can then be used to used to strengthen the design and implementation of effective and sustainable programmes.
I think that there is now a productive dialogue where researchers are challenging the implementation community to be more evidence-based and research focused and the implementation community is challenging the academic research community to conduct research that is answering key implementation issues. Health systems research I think will very much benefit from this approach.
The reality is that in 10 years time NTDs will not have the same level of global funding and attention, we'll have to move from a position talking about disease elimination to one which discusses how we use the platforms we're currently using to support the wider health system. Every conversation now has those two components in them.
The NTD research community has already started to evolve to be more intersectoral and with a focus on health system strengthening but the pace of evolution will now have to increase.
Q - How do you see NTD research adapting to this changing environment?
WH: The understanding of social context of NTDs is becoming increasingly important, especially in terms of risk behaviours which are essential in both reaching and sustaining elimination. Traditionally the NTD community has little expertise in this area but again is responding by recruiting, training and forming partnerships with organisations with expertise in this area.
Luckily within the LCNTDR, the London School of Hygiene and Tropical Medicine has a wealth of expertise in anthropology and the wider social sciences. The integration of this research into mainstream programming is vital.
Q - Where do you see the line between the traditional NTDs and other public health issues?
WH: It is clear that many funding agencies and the WHO are asking 'How are we [the NTD community] supporting UHC?'. I think that how we articulate what we are doing already in this area and how we plan to ensure that the investments made in NTDs are being used to strengthen systems in a sustainable way and support UHC will determine our future success.
The NNN is well placed for this, as it has been quicker than most in identifying the challenges facing control programmes and bringing together a community of practice to respond and overcome those challenges.
Examples of collaborative LCNTDR programmes:
GESHIARO Project - MDA, WASH and BCC
ZELS - One Health approach bringing together community and livestock focused health interventions
Eliminating trachoma in Malawi: towards a critical biosocial perspective
Find out more
Schistosomiasis Control Initiative
London Centre for NTD Research
Wendy was speaking to Francis Peel on behalf of the London Centre for NTD Research