One Health for the WHO NTD road map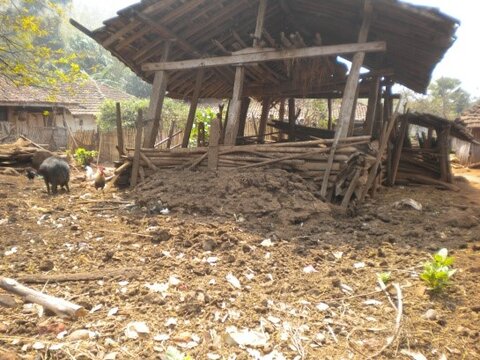 One Health is an approach that recognises the connection between the health of people, animals and the environment and the need to build strong partnerships between these sectors. The tripartite collaboration between the World Health Organisation (WHO), the World Organisation of Animal Health and the UN Food and Agriculture Organization was formed in 2010 to help countries implement a One Health approach.
Many of the NTDs are vector borne, zoonotic or directly related to the environment and human behaviour and there is a growing emphasis on the importance of animal-human-environmental interface by the NTD community. The NNN BEST framework addresses the need to work holistically and across local to global levels, to achieve control, elimination and eradication targets.
The new WHO NTD road map 2021-2030 recognises the importance of a cross sectoral strategy. Recently, the WHO invited the NNN One Health Group's Chair, Wendy Harrison, to speak at their webinar "Optimizing One Health and the Global Vector Control Response to reach the 2030 NTD road map goals". Below is a summary of Wendy's discussion on the role of NGOs and local communities in implementing One Health.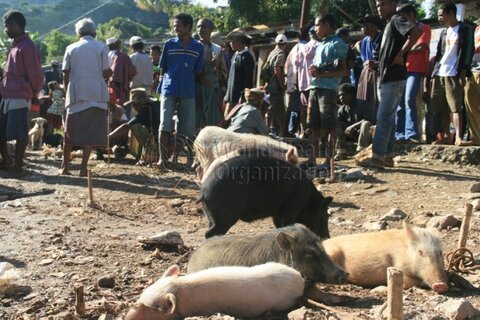 Role of local communities
Local communities', through their co-existence with animals and their own health realities, have first-hand experience of the importance of a multi-sectoral approach to health. This day-to-day perspective from local communities can help build a better picture of how health interventions may impact across the different sectors involved e.g. environment, fisheries and agriculture, water and sanitation, thus allowing any conflicts of interest to be best managed and unintended consequences reduced. A good example of where there isn't a clear answer for communities concerning public health interventions is free ranging pigs. Pigs are able to scavenge food from the environment so provide a low-cost and low-input source of protein for nutrition and income generation, which may in turn enable access to health care.
However, the process of scavenging gives pigs access to unprotected latrines and infected meat scraps found in rubbish. Therefore, parasitic infections can reduce their productivity and pose a zoonotic disease threat to people, for example, neurocysticercosis and trichinosis. Housing pigs may reduce the risk of parasitism and zoonoses, but will also increase the costs of production as they will require feeding and more time to care for them and potentially housing could compromise the animal's welfare.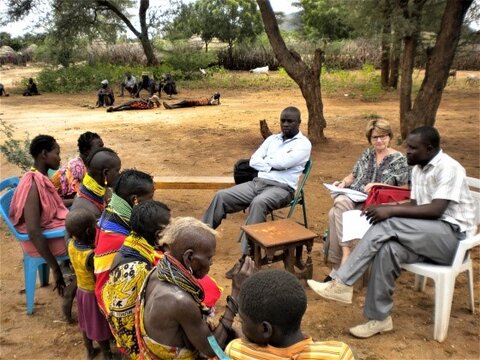 Three-fold role of NGOs
The role of NGOs is to support communities to help identify and fill knowledge gaps and communicate with policy makers across the different sectors and political levels. NGOs can also facilitate innovation or uptake of leap-frog technologies with proof of concept trials and advocacy to governments and funders. Finally, NGOs can help to ensure that communities can benefit from best-practice guidance through training and technical assistance and helping to apply international or national policies in the local context.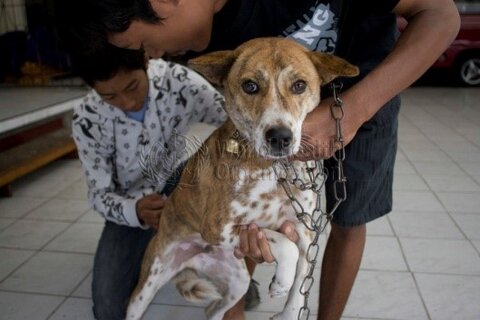 Community engagement and advocacy
A good example of local community engagement in One Health was active surveillance of rabies control in The Philippines. Although the area was considered disease-free, community participation resulted in an active surveillance system in people and animals that better managed to detect remaining incidences of rabies. Often these 'last mile interventions' need community engagement to thrive. To improve engagement, it is key to raise awareness of the principles of One Health across all levels, from communities to international agencies. This must be coupled with an effective information flow that allows acknowledgement of progress and challenges, with dissemination of lessons learned throughout health systems.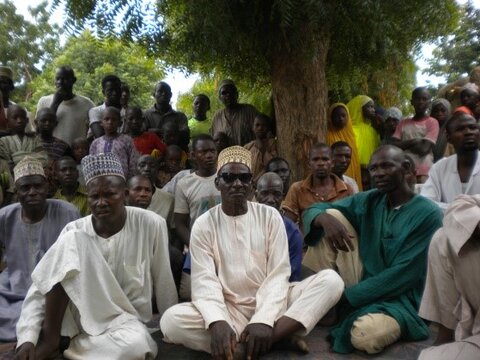 Stakeholder coordination and collaboration
The One Health approach aims to be a consultative, inter-sectoral and interdisciplinary approach that focuses on wherever the health of humans, animals and ecosystems converge. This allows the public health community not only to respond to the outcomes of these interactions - in this case zoonotic diseases - but also their root causes. When stakeholders engage in joint planning, implementation and assessment of interventions, the impact across all sectors is optimized.
Communities can share in ongoing local initiatives in the control of zoonotic NTDs- for example, the implementation of a local rabies programme through collaboration with different sectors (veterinary, medical, educators, local leaders and community volunteers). In Venezuela, this multi-sectoral approach led to the successful elimination of rabies.
However, as project funding aims are not set by the local communities and funding mostly has a narrow single sector focus on deliverables, impact evaluation and value for money, tensions may arise.
This is especially acute for One Health interventions as there is not yet, a widespread enabling funding structure that allows for the cost and benefits to be appropriately apportioned across the different sectors. If funding was assessed holistically, it would facilitate more collaborative community-driven and implemented solutions.
Harnessing and operationalizing benefits of a One Health approach, the NNN cross cutting group on One Health
Support for practical collaboration is important – so how can we harness the potential benefits from working across sectors when we know this can be practically challenging?
The NNN One Health working group has been set up to develop a community of practice. It hopes to learn from other cross-sectoral initiatives, but also to recognise areas where a One Health approach will require a new way of thinking for this practical collaboration to occur.
The group also aims to engage new stakeholders, particularly from the animal health sector to increase programme reach and interface with existing veterinary public health community programmes.
In order for a One Health approach address context-specific interventions, we need to be able to consider the many stakeholder perspectives - such as cultural beliefs around animals and environmental issues, livelihood considerations or agricultural practices.
The NNN One Health group is committed to working with WHO to develop the One Health Strategy within the road map. and bring together new partners whose engagement and contribution will be crucial to attain the road map goals.
Author:
Stefanie Meredith - NNN One Health Cross-Cutting Group